With more research being undertaken with unusual fuels which are in some cases toxic, the GTRC staff recently underwent Rescue Hood training as part of facility enhancements to ensure the safe operation of the facility.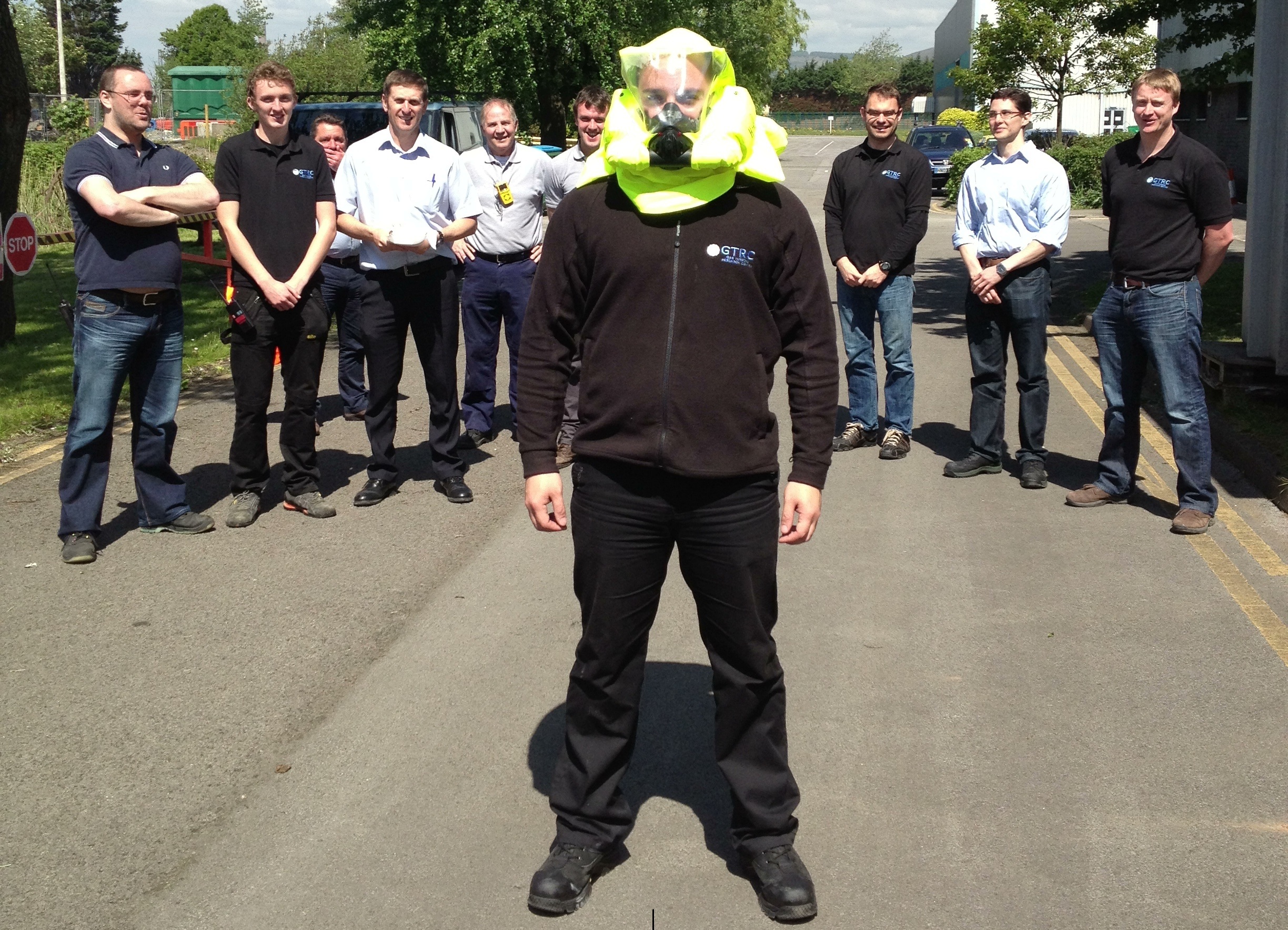 Rear, L-R: Dr Tony Giles, Jack Thomas, Martyn Griffiths, Terry Treherne, Dr Dan Pugh, Dr Richard Marsh, Dr Agustin Valera-Medina, Dr Andrew Crayford.
In front (demonstrating the Rescue Hood): Dr Yura Sevcenco.