The High-Pressure Generic Swirl Burner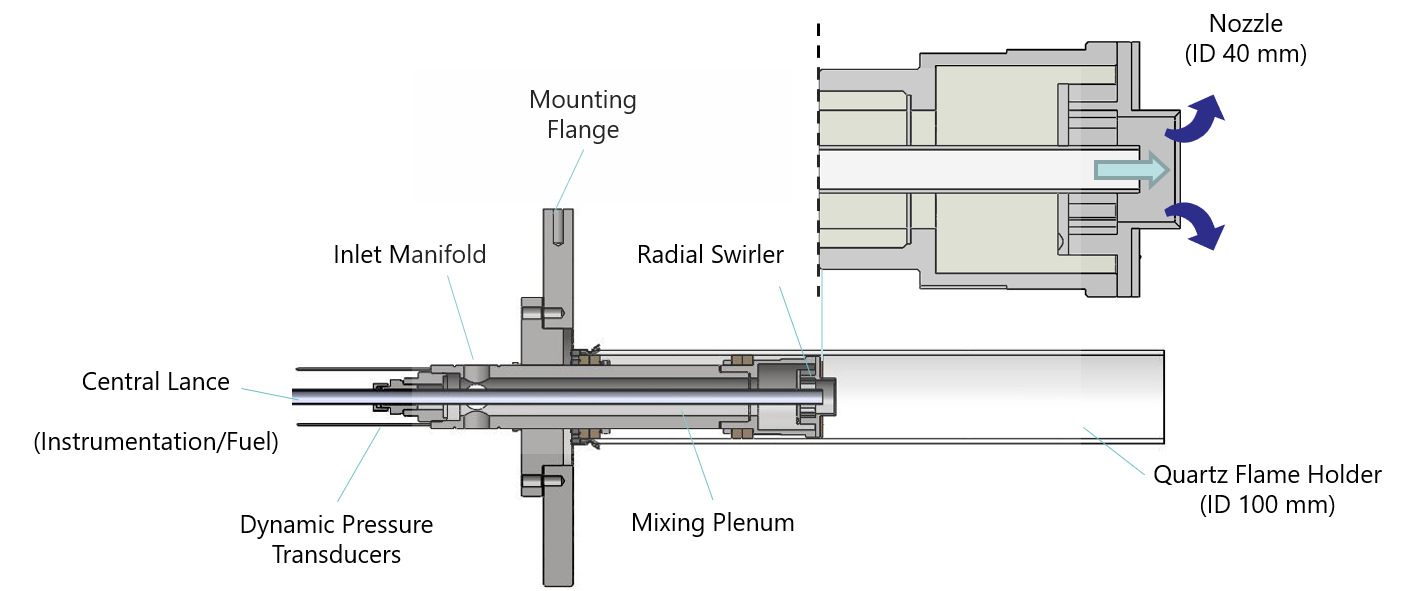 Section View of the HPGSB

This GTRC high-pressure generic swirl burner is designed as a fuel-flexible, model GT combustor. The system is non-proprietary, and CAD models are available for simulations at request.
The burner can be operated in a range of configurations: Fully premixed, reactants enter the inlet manifold together and leave the swirler exit nozzle (r=20 mm), following the outer flow path. Fuel can also be directed along the central injection lance to operate with partially, or non-premixed combustion. The central lance can be exchanged for an instrumentation probe to take local temperature and dynamic pressure measurements.
The burner design is modular, and radial-tangential inserts with a range of geometric swirl numbers can be exchanged.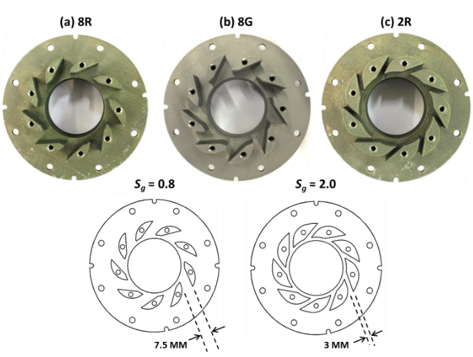 Geometric Swirl Inserts

The flame is housed within cylindrical quartz confinement at an expansion ratio of 2.5 from the nozzle. A range of quartz tube designs can be employed, depending on the experiment specification. For example, the tube can be perforated for controlled air staging, or have a convergent nozzle fitted to simulate the transition piece of a gas turbine.
The HPGSB mounts into the high-pressure optical casing as shown below, with multi-directional radial and tangential windows that facilitate the application of advanced optical diagnostics.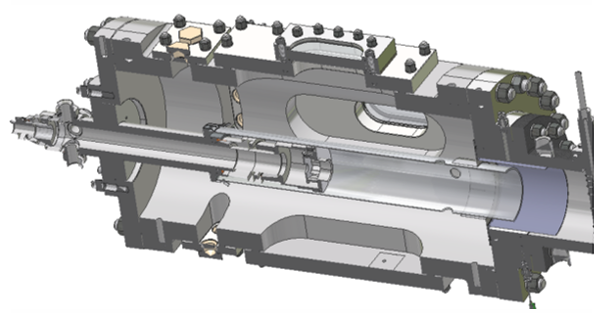 Section View of the HPGSB mouted in the HPOC


A comparison of two flames stabilised in the HPGSB is shown in the videos below, one premixed NH
3
-H
2
-Air and the second non-premixed NH
3
-Air.
Premixed NH3-H2-Air Flame


Non-Premixed NH3-Air Flame

Back To Research Facilities