The High Pressure Combustor Rig - HPCR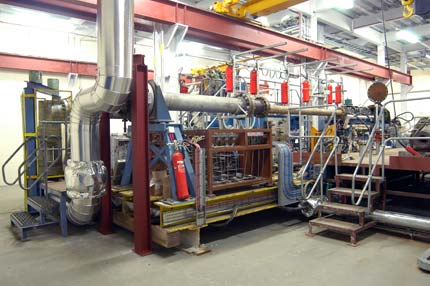 HPCR ready for the installation of a measurement section
This rig is a multi-purpose combustion facility for combustor fundamentals research and development work.
An extensive range of state-of-the-art measurement sections are available, some unique, each with different capabilities, all of which are predominately non-intrusive.
Exhaust gas samples are collected and transmitted to a comprehensive on-line gas analysis suite.
Various fuels may be fired including kerosene, diesel, bio-diesels, Natural Gas, Methane and a range of simulated synthesis gases.
Measurements can be made with the following maximum throughputs:
Air flow rate: < 5 kg/s
Pressure: < 16 bara
Temperature: < 900 K
The measurement sections which can be used with this facility are: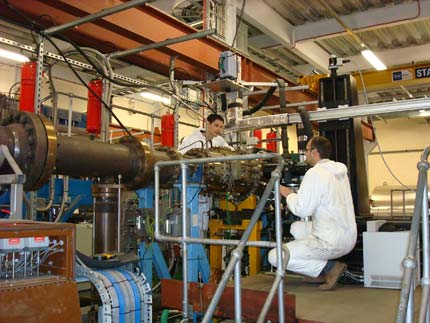 HPCR with the Optical Combustion Measurement Section installed