GTRC exhibition at Institute of Physics headquarters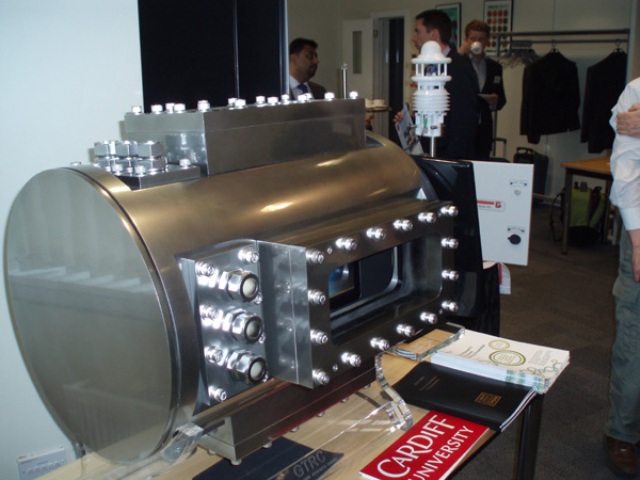 Director of the GTRC, Phil Bowen presented exhibits of GTRC research to the Royal Institute of Physics in London. The exhibits were commissioned for the 2012 Royal Academy of Engineering Summer Soirée.
The GTRC exhibited a model of the The High Pressure Optical Chamber, which represents an upgrade to the facilities which allows for non-intrusive in-flame laser diagnostic measurements to study 'alternative' fuels such as syngas and biofuels at 1MW at elevated temperature and pressures.