GTRC PhD wins Best Research and Presentation Prize at conference organised by Iraqi Cultural Attache
GTRC PhD wins Best Research and Presentation Prize at conference organised by Iraqi Cultural Attaché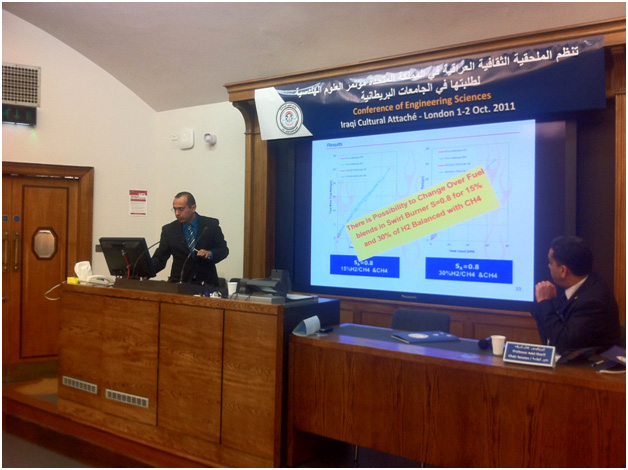 GTRC PhD student Mohammed Abulsada has won a best research and presentation prize in the area of 'Power and Water Engineering' at the Conference for Science and Engineering.
This inaugural conference for engineering sciences was organised by the Iraqi Cultural Attaché and was held at University College London in September 2011 under the banner "We work hard to build Iraq".
Over 50 papers were submitted in four fields; Computer and Telecommunications Engineering; Civil, Architectural and Infrastructure Engineering; Power and Water Engineering; Mechanical and Manufacturing. The panel consisted of prominent members of the Iraqi academic community, who initially chose 6 finalists in each field before making their final decision. Mohammad was presented his award for his paper entitled "Effect of Swirl Number and Fuel Type upon the Gas Turbine Combustion Limits in Swirl Combustors" under the supervision of GTRC Directors Prof. Nick Syred and Prof. Phil Bowen.
This award is further recognition of Cardiff School of Engineering's work with the Iraqi Engineering community, following visits from Deans of 6 Iraqi Universities and a number of PhD students sponsored by the Iraqi Government.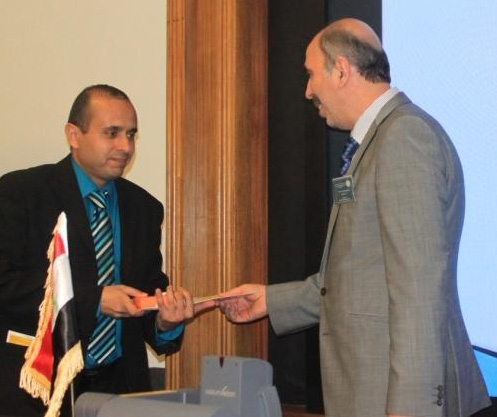 Mohammed Abdulsada receives award