Welcome to the Gas Turbine Research Centre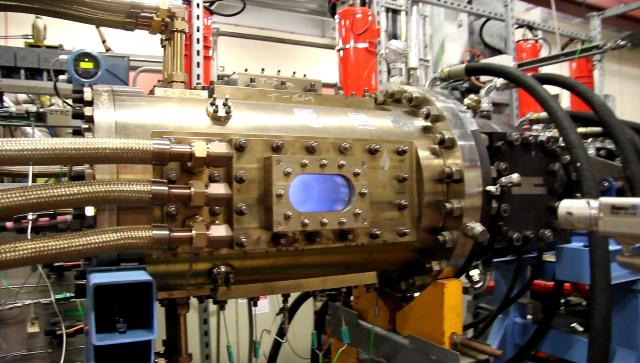 New High Pressure Optical Pressure Casing Commissioned
The GTRC enables novel research studies to be conducted into the functionality of new Gas Turbine (GT) combustion systems, components and fuels under elevated conditions of temperature and pressure as would be experienced within a gas turbine engine during operation. Measurements can be made with the following maximum throughputs:
Combustion Air Flow Rate: <5 kg/s
Combustion Pressure: <16 bar abs
Combustion Air Pre-Heat Temperature: <900 K
An extensive suite of test rigs is available for the characterisation of fuel sprays and nozzles, and combustion systems using traditional fuels as well as alternative and renewable fuels. Non-intrusive measurement techniques enable a better understanding of the fundamental phenomena occurring within the combustion system without influencing what is being measured. Exhaust gas samples are collected and transmitted to a comprehensive on-line gas analysis suite.
For a virtual tour of the GTRC and to see our High Pressure Optical Chamber running, please click on the videos below:
" title="" style="" class="" frameborder="0" > " title="" style="" class="" frameborder="0" >" title="" style="" class="" frameborder="0" >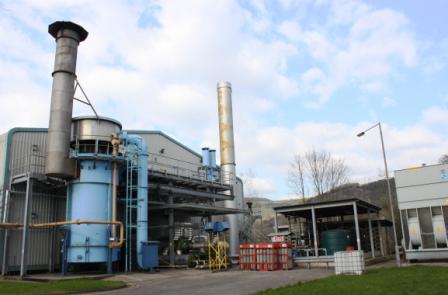 April 2007: Completed Facility Reconstruction at ECM2 – Port Talbot
Contact details:
Steve Morris - Facility Manager
Gas Turbine Research Centre - GTRC
c/o ECM2 - Energy Research Building
Heol Cefn Gwrgan, Margam
Wales - UK - SA13 2EZ
Tel: +44 (0)1639 884409